Connect your Diagram
Estimated reading time: 1 minutes.
Vithanco allows you to connect your diagram easily with other relevant resources as long as it can be referenced via a URL.
How to add URLs?
Just add a URL to a Node in your diagram in the Node Editor.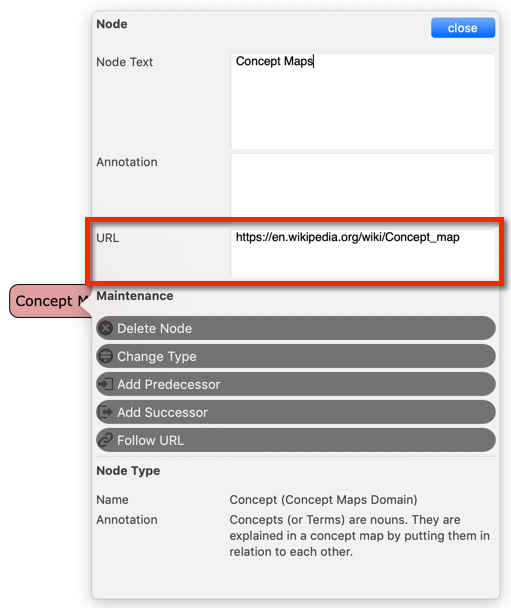 How to use URLs?
Hoover over the node. Notice the new link icon in the middle on the top of the node. Just click that button and the system browser will be called with the URL provided.

What can I do with this?
Obviously, the use cases for this feature are as versatile as Vithanco itself.
And so on.
Can I export these URLs and hence create a clickable Image?
Unfortunately, common picture formats don't offer such functionality. However, HTML does. Vithanco therefore allows "Export Browsable" and "Export Browsable" exports the diagram as a .jpg file and a corresponding .html page that overlays the exported diagrams with links.